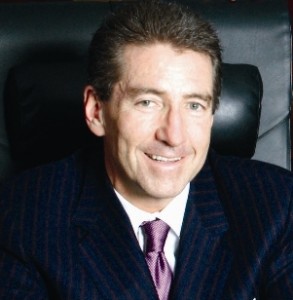 A Passaic County jury awarded $1.17 million to a Bloomfield man for injuries suffered in a two-car crash. The plaintiff's Toyota Corolla was hit by an Oldsmobile driven by an employee of the Passaic County Board of Social Services, whose job was to transport patients to doctors' offices. She ran a stop sign before hitting the plaintiffs' car, and she admitted to the investigating officer that her wipers and lights were not on even though it was raining at the time.
The plaintiff, a courier for New Jersey Lawyer Service who was off duty at the time of the crash, underwent surgery for a protruding disc and a herniated disc. According to his attorney, Raymond Gill of Woodbridge's Gill & Chamas, the plaintiff experienced pain, numbness and tingling in his left shoulder and arm within weeks after the operation. He has lost the use of his left hand and suffers permanent back pain, car accident lawyer Gill says.
The surgeon, pain management physician, employer and a vocational rehabilitation specialist testified that he was disabled because of reduced use of his left hand. The defense experts – an orthopedic physician, neurologist and employability expert – testified that he was exaggerating his symptoms and that he was able to work.
Since the accident, the plaintiff has not worked but helped raise his two young children, Gill says. After a five-day trial before Judge Frank Donato, the jury deliberated for 50 minutes before finding the county 90 percent at fault for the accident and Edwards 10 percent liable. The verdict was $145,600 for pain and suffering, $108,955 for past lost earnings and $1,047,471 for future lost earnings. When reduced by 10 percent, the award came to $1,171,824. Car accident lawyer, Raymond Gill of Gill & Chamas, says he considers the $145,600 for pain and suffering too low and inconsistent with the awards for past and future lost wages, which were the entire amount requested.