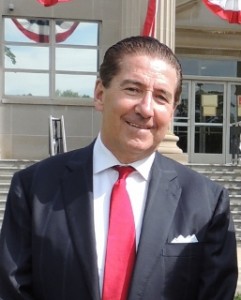 Motorcycle & Car Crash
A Colts Neck insurance executive agreed to accept $1.1 million for head and pelvic injuries suffered when his motorcycle collided with a car.
The plaintiff was thrown 30 feet in the crash with a car trying to turn left across Harding Road at the intersection of Colts Neck Road in Freehold. The other driver of Scarsdale, NY, claimed he would have had enough time to complete his turn had the plaintiff not been speeding. However, those allegations were denied.
The plaintiff, now 47, owner of American Income Life Insurance Co. in Edison, has returned to work but has trouble walking and suffers from permanent short-term memory loss, pain from ankle and pelvic fractures, and erectile dysfunction, says his motorcycle accident lawyer, Raymond Gill Jr. of Gill & Chamas in Woodbridge.
The defendant's attorney,  says the case was "worth millions" because the plaintiff's claims included cognitive deficits and a $2.7 million economic loss. At the same time, he adds, there were liability problems.
Motorcycle Accident Lawyer
To read more about motorcycle accidents, please visit our website: https://www.gillandchamas.com/motorcycle-crashes.php