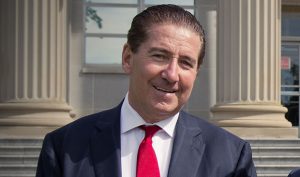 A Somerset county jury awarded $9 Million on December 17, 2008 to a man who suffered brain injuries in a four-car accident. The Plaintiff and his wife were stopped in traffic on Route 22 in Branchburg when a car hit them from behind. The plaintiff was rendered unconscious and exhibited confusion and memory loss.
A neurologist at Robert Wood Johnson University Hospital in New Brunswick later concluded that the frontal lobe dysfunction was caused by the rapid acceleration and deceleration of his brain during the accident.
Brain injury lawyer Raymond Gill of personal injury law office Gill & Chamas represented the plaintiff and demanded of $700,000 pre-trial, the defense made no offer. The jury awarded $9 Million to the plaintiff.