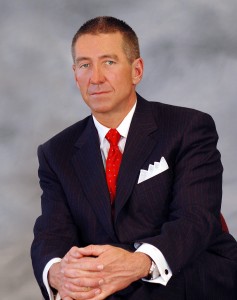 Construction Fall: A contractor permanently injured in a construction fall from a roof won a $10.5 million verdict from a Monmouth County jury. The plaintiff had been employed by landlord Wesley Fagan of Holmdel to do roofing work at a two-story Matawan apartment house. He fell from the steepest part of the roof, on a side that did not have scaffolding because the defendant did not want any obstruction to his tenants' parking or walking, according to plantiffs' lawyer Raymond Gill of Gill & Chamas in Woodbridge.
The plaintiff broke his neck and needed to have vertebrae surgically fused. He wore a protective halo bolted to his skull for 91 days as a part of his rehabilitation. A seven-time marathoner, he is unable to run.
His lawyers say the injuries have altered his appearance and gait, partially disabled the use of his right arm, shoulder and hands and diminished speech and swallowing.  Judge Bette Uhrmacher presided over the trial.
For more information on construction site falls, please visit our webpage devoted to construction accidents: https://www.gillandchamas.com/practice-areas/construction-site-accidents/
Falls from Elevations
Falls are a persistent hazard found in all occupational settings. A fall can occur during the simple acts of walking or climbing a ladder or as a result of a complex series of events affecting an ironworker one hundred feet above the ground. The most common fall-related injuries or fatalities are in the construction industry. High-rise building cleaning and maintenance, transportation, material moving, and construction & extraction occupations are particularly at risk of fall injuries. Things that may cause fall incidents usually involve slippery or unstable walking surfaces, unsafe edges or floor holes, unsafe ladders, or incorrect fall protection. There are federal rules and regulations that require specific industry safety standards. Persistent unsafe practices and violations of safety regulations have led to steady fall injury rates each year.