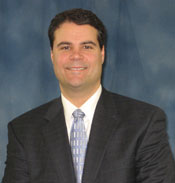 A jury awarded a woman $1,000,000 for injuries sustained after she slipped and fell while shopping at BJS Whole Sale Club. The woman was caused to fall on water that accumulated from a leaking PVC pipe that ran up the corner of a box freezer located in the retail space. Her right foot slipped out towards her left leg causing her to bang her right ankle on the concrete. This also caused her to fall to the ground hitting her right hip, right elbow and wrist on the concrete while attempting to break her fall with her right arm. The Plaintiff testified that when she sat up after her fall she saw that the white PVC pipe was wet, she saw the puddle on the floor and she also saw what she described as a white paper towel jammed in between the white pipe and the freezer.
The Plaintiff went to the hospital via ambulance and complained of right hip and right knee pain. She sustained multiple right knee injuries including a medial meniscus tear and lateral meniscus tear. She also suffered right hip, shoulder, and ankle injuries. These injuries required injections and surgeries.
The receiving manager on duty at the time of the fall, which occurred at 10:30pm, reported to the scene and found water as depicted in the photograph and admitted that there were no safety cones or warning signs in place. There was testimony from a witness that the Supervisor immediately apologized saying that the pipe "should have been fixed," according to her attorney, Paul Caliendo, of Gill & Chamas in Woodbridge, NJ.
BJS could provide no written evidence that inspections of where the plaintiff fell occurred before the time of her fall and could not find the daily opening checklist that would document and inspection that supposedly would occur every day upon opening of the store. BJS claimed not to have any CCTV video of the incident.
Trial began on September 23, 2019 and tried to conclusion October 29, 2019 in front of the Honorable Christopher Rafano, Middlesex County Superior Court. All 8 Jurors deliberated for 4 1/2 days and returned a gross verdict in the amount of 1,000,000.00
The Jury allocated liability 65% as to BJ's Whole Sale Club, 20% as to Nick Segedin and 15% as to the Plaintiff which reduced the jury verdict to the total sum of $850,000.00. Prejudgment interested calculated from the date of filing of the complaint was $54,090.04 for a total verdict of $904,090.04