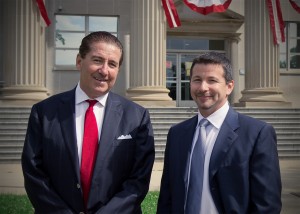 In a global settlement of suits filed after the collapse of Pier 34 in Philadelphia, the plaintiffs will be getting paid a total of $29.5 million. The suits were complex because the plaintiffs named two dozen of defendants, alleging they had each played a role in causing the disaster by ignoring the warning signs that the century-old pier was in disrepair and by allowing a night club to be built on it.
Five years before the accident, the suits alleged, the owners of the pier were told it needed more than $1.2 million in repairs that would entail replacing 600 pilings. Instead the owners installed braces that ultimately failed to keep the pier in place. Experts were prepared to testify that in the weeks before the collapse, there were warning signs including a widening crack in the nightclubs floor. Co-lead Council was Raymond Gill Jr. of Gill & Chamas in Woodbridge. Peter Chamas represented the estate of a 21 year old Rutgers student who lived in Cherry Hill. Her estate was awarded $7.4 million.
Learn more about our services for victims of construction related accidents and injuries.