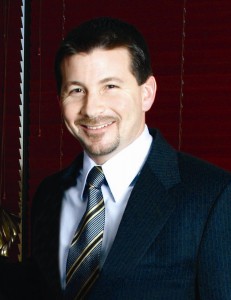 The estate of 72-year old man from Jackson, NJ agreed to settle a Monmouth County wrongful death suit on the eve of trial in April 2016. The driver was traveling in Freehold when his car was sideswiped by another vehicle who drifted into his lane of travel. The impact caused the driver to travel into the southbound lane, where he collided with another car. He died a few minutes later.
Car accident attorney Peter Chamas (inset) of Gill & Chamas, LLC in Woodbridge, NJ represented the estate.
Learn more about our services for victims of fatal auto accidents.