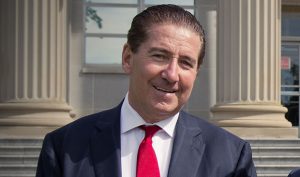 Burn Lawsuit: Two people badly burned by boiling water from a burst water pipe in their Jersey City apartment will share a $5 million settlement from companies that owned and managed their building. When a smoke alarm went off at 2:00 in the morning, both plaintiffs jumped out of bed and into three to six inches of boiling water that had flowed from a broken pipe in the heating system, activating the alarm.
Both plaintiffs suffered second and third degree burns and needed skin grafts. Second-degree burns, which are partial thickness burns) affect the epidermis and the lower layer of skin. They cause pain, redness, swelling, and blistering. Third–degree burns, which are full thickness burns, go through the dermis or the lowest layer of skin and affect deeper tissues. They result in white or blackened, charred skin that may be numb. The apartment had history of boiler leaks and poor controls, causing high temperatures and water pressure says the plaintiff's burn attorney Raymond Gill Jr. of personal injury law firm Gill and Chamas in Woodbridge, NJ who filed the burn lawsuit.
Partner Gill founded the law firm in 1995 with Peter Chamas. The firm has grown to have over 15 attorneys. Burn injuries can be very serious and devastating. The attorneys at Gill & Chamas have years of experience handling burn and explosion accidents. Please visit our page dedicated to burn and explosion accidents to learn more. Landlords and employers are required to provide a certain level of safety for their tenants or employees. The burn lawyers at Gill & Chamas will ensure that your rights are protected. Your burn lawsuit is important to our firm.