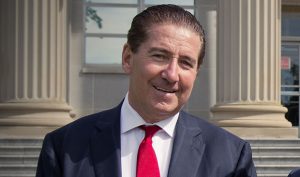 A Monmouth County jury awarded $1.5 million to a restaurant patron for a head injury he suffered in a brawl with a security guard. The guard took the plaintiff and threw him to the ground when a cook said he was trying to steal a hot dog.
The plaintiff sued the restaurant owner for negligently supervising the bouncer. The plaintiff suffered facial fractures, memory loss and other health effects and was let go from his job as a trading assistant. The plaintiff's lawyer was head injury lawyer Raymond Gill Jr. of Gill and Chamas in Woodbridge.
Brain injuries can have a serious impact on you and your family. The attorneys at Gill & Chamas have handled hundreds of brain injury cases. In preparing each case for trial, our attorneys have reviewed the client's medical records, reports, and diagnostic studies to better understand the client's specific brain injury.
Learn more about the your options when injured in the workplace.