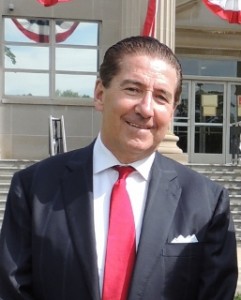 A Roselle Park woman who tripped while hanging laundry to dry at her apartment complex accepted $2.9 million to settle a Union County suit against her landlord.
She tripped over a fragment from one of two T-shaped poles that supported a clothesline provided for tenants, cutting the top of her left foot and requiring 14 stitches to close the wound.
Her lawyer, Raymond Gill, a partner at Woodbridge's personal injury law firm Gill & Chamas, says that one of the metal poles had broken about a year earlier and a replacement had been bought, but not installed. One side of the line was strung from the building's fire escape.
During the next six months, she noticed a gradual but steady onset of symptoms in her left leg, including numbness, tingling in the lower leg and heightened sensitivity to pain, temperature and slight pressure, Gill says. In early 1999, Dr. Wroblewski at St. Barnabas Hospital in Livingston diagnosed her with Reflex Sympathetic Dystrophy (RSD), a traumatically induced injury to the central nervous system.
She received sympathetic nerve block, or steroid, injections for a while but this conservative treatment failed, Gill says. Last September and October, she had two surgeries to implant dorsal column stimulators in her spine as a means of electronically deadening the pain, but the stimulators failed to provide noticeable relief and further procedures were necessary to remove the implanted electrical leads. Pharmacological remedies including neurontin and various opiates also proved insufficient, and she is considering insertion of a morphine pump in her abdomen to ease the pain, Gill says.
A former head of a construction crew, the plaintiff has been unable to work since the accident, uses a walker and cane and is in constant pain. She is disabled and collecting Social Security disability benefits, says Gill.
The case settled a week before the scheduled Nov. 27 trial date. On Nov. 28, the parties placed the settlement on the record before Superior Court Judge William Wertheimer, who dismissed the case. Gill credits mediation before retired Superior Court Judge Alexander Menza with helping resolve the dispute.