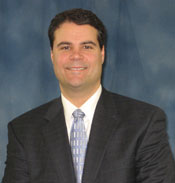 A woman who slipped and fell in a cafeteria received a $1.025 million settlement. There had been melted ice in front of a soda machine that was required to be cleaned up by the defendants. The cafeteria was exclusively for employees and their guests.
Pershing leased its office space and the cafeteria from Defendant Wells REIT since 1987. As of January 12, 2011, Pershing contracted with Defendant SOL to exclusively manage and operate food services for the cafeteria for Pershing employees, visitors, and guests.
On the day of the accident, the Plaintiff recalls seeing water and melted ice as she laid on the floor. It looked like someone tried to clean it, but did not do a very good job. SOL's General Manager believed it was not their responsibility to keep the floor in front of the machine clean.
The Director of Facilities at Pershing testified that SOL was more responsible to ensure slippage in front of the soda machine was cleaned up.
Defendant SOL was the company hired by plaintiff's employer to run the cafeteria where the fall occurred. Defendant CSR was hired by the property owner to provide cleaning and maintenance for common areas and emergency cleanup. Attorney Paul Caliendo, of Gill & Chamas in Woodbridge, NJ, settled the case for $1.025 million, with $1,000,000 being payable by SOL and $25,000 by CSR.
The plaintiff suffered numerous injuries as a result of her fall including a shoulder tear and neck injuries. She required shoulder surgery and also had to undergo neck surgery, where a plate and screwed were inserted into her cervical spine.