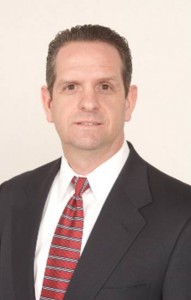 Highway Auto Accident: A South River construction worker, injured when he was knocked down by a passing pick-up, settled his Middlesex County suit against the trucking company for $1 million the day a jury was to be selected.
The plaintiff was doing paving work on the shoulder of Highway 179 in Flemington  when he was struck by a truck. The truck's side mirror hit the plaintiff on the right elbow, knocking him to the ground, says his car accident lawyer, James Pagliuca, a partner with Woodbridge personal injury law office Gill & Chamas.
He suffered a fractured elbow and a herniated disc, underwent two arthroscopic shoulder surgeries and a cervical fusion procedure and can no longer work, says Pagliuca, who worked on the case with partner, Peter Chamas.
Pagliuca says the defense argued that the back injury was unrelated to the accident and in any event, the condition was not serious enough to warrant surgery. The case was set for trial before Superior Court Judge Mark Epstein.
For more information, please visit our dedicated automobile accidents page: Auto Accidents