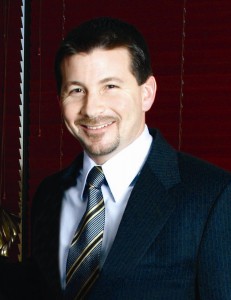 A plumber who was thrown from a ladder after contacting live wires settled his Monmouth County suit last month for $1.9 million. The union plumber injured was working at a school renovation site in Linden. He was tasked with removing plumbing fixtures. At the site, the plaintiff was notified that the electrical subcontractor had completed its work in the school's classrooms and bathrooms. When he entered one of the bathrooms and found he could not access the water shutoff valve, he alerted the superintendent, who used a six-foot ladder and sledgehammer to create an opening in the ceiling. The plaintiff later climbed the ladder and attempted to apply a wrench to the valve, when he touched an exposed, live wire and was thrown to the ground.
The plaintiff suffered fractures to both shoulders and underwent a series of surgeries, one of which led to an infection. The lawsuit claimed that the superintendent failed to alert the plaintiff when he heard a pop when creating the opening in the ceiling. The suit also claimed the electric company failed to ensure the area was safe after completing it work and by neglecting to cover the junction box and secure all wires. The construction and electric companies negligently failed to ensure the electricity was turned off before the plaintiff began working. The electric company claimed the junction box was secure before the superintendent loosened it when sledgehammering the ceiling.
Peter Chamas of Gill & Chamas represented the plaintiff. The parties settled during mediation with retired Superior Court Judge Bette Uhrmacher of Little Silver.