When we seek the care of doctors and other medical professionals, we entrust them with our health, expecting them to follow the highest standards of care. Those who become lax or careless can render us sick, disabled, or worse. Even death can result. If you've been the victim of such negligence, we can help.
With many years of experience, we understand the complexities of medical malpractice. As your counselors and advocates, we will aggressively pursue your case, ensuring that your rights are protected and holding all responsible parties accountable.
A sample of Gill & Chamas Awards for Medical Malpractice over $1 Million:
$4.14 Million for disabling drug overdose
$4.0 Million for malpractice against local Monmouth County hospital
$3.25 Million verdict for missed diagnosis of a staph infection from and orthopedic injury
$3.25 Million for missed diagnosis of skin cancer
$1.75 Million settlement for injuries caused to an infant due to negligent treatment at birth
$1.20 Million settlement for a patient who suffered a stroke based on the wrong treatment by her family physician
$1 Million settlement for a missed diagnosis of breast cance
An Emotionally Charged Time
When medical treatment turns tragic—either for you or for a family member—the emotional pain and aftershock are devastating. Perhaps a surgeon has amputated the wrong limb or a terrible disease like cancer has gone misdiagnosed or undiagnosed. Your child may have been born with a birth defect due to a doctor's negligence.
While you cope with the grief and anxiety of your situation, we will be working diligently behind the scenes to build a strong medical-malpractice case.
Expertise to Prove Your Case
We never assume that health gone awry is the result of negligence. If you did not recover from an illness or a bone did not heal properly, malpractice is not always the reason. To ensure we have a solid case, we seek the expertise of trusted medical peers to verify that the doctor's actions were negligent.
If you or a family member has suffered a serious personal injury in New Jersey, make sure you get the representation you deserve. Call our office today at 732.324.7600, or click here to contact us immediately.
Computer-Aided Diagnosis Negligence
As in other areas of modern life, medical professionals place a lot of stock in technology, including devices designed to improve diagnosis of serious conditions including cancer. These diagnostic systems are growing increasingly precise; however, the decision on how to approach care still relies on the judgment of your physician. They have a duty to present you with complete information which can be used to best identify the next steps in care.
If you received a computer-assisted misdiagnosis and are suffering as a result, the NJ Medical Malpractice Attorneys at Gill & Chamas can help. Failure to properly diagnose problems can have serious consequences – especially in cases of breast and other kinds of fast-moving cancer, where lost time can impact one's chances for survival. In cases like these, you and your family may be entitled to legal compensation for the pain and suffering that can result.
Factors that Drive Misdiagnosis
In many ways, computer-aided diagnosis has been a boon to the medical community and those they service. However, successful acquisition of information that can frame a proper diagnosis relies on the union of several important factors:
Proper performance of computers and equipment
Accurate analysis on the part of physicians
Proper treatment plans in the face of potentially life-threatening illness
Unfortunately, the above does not always occur, but it can be difficult for a patient to discern this. When patients trust their physicians and fail to seek a second option, the outcome may be dire.
Fighting for Patients' Rights in Court
Passionate about our clients, we have been providing aggressive legal counsel since 1995, and are prepared to help you seek damages for dangerous errors in medical judgment. When let down by those in whom you entrusted your care, legal compensation can play at least a small role in helping your family plan for what may be a difficult road forward. Sensitive yet decisive in court, our NJ Medical Malpractice Lawyers have deep experience and a 30-year track record of total dedication to our clients.
Call our office today at 732.324.7600, or click here to contact us immediately.
Da Vinci System Recalls
In recent years, surgical robots have been presented as one of the greatest advances in medicine, but as the 2013 da Vinci Surgical System recalls have shown, problems lurk behind the promise. In fact, a report submitted to the FDA reviewed all reported problems since 2000, concluding that the system is linked to an upward trend in deaths and injuries – a claim the manufacturer, Intuitive Surgical, denies.
Nevertheless, the company issued a recall in November of 2013, admitting that the device could stall in surgery, and advising that all systems be inspected. If you or a loved one has been put in harm's way during a da Vinci surgery, now is the time to fight back. The eyes of the FDA are firmly on these devices, and a growing number of cases argue that needless injury may result during these robotically led surgical procedures. The NJ Robotic Surgery Malpractice Attorneys at Gill & Chamas take time to collect the facts, and will help you articulate your case against those who may be liable.
Problems Arising from da Vinci Surgeries
The list of complications that have resulted from robot-assisted surgery is disconcerting; especially in cases where no proof exists that the da Vinci approach was superior to traditional surgical methods.
Surgical burns
Internal tears and uncontrolled bleeding
Punctures to organs, tissues, or intestines
Wrongful death
More than 2,000 da Vinci robotic surgical systems have been placed in hospitals – alleged in several lawsuits to be the result of aggressive marketing and promises of increased revenues – and now face recall. Add to this the back-and-forth between surgeons, hospitals and the manufacturer in allocating the blame for robotic surgery accidents, and you have the makings of a complex medical malpractice case. After putting your trust in your surgeon and their recommended methodologies, it is essential to fight back if they have fallen down on their credo to "do no harm."
Protecting Your Rights after Robotic Surgery Accidents
More patients are being operated on robotically, especially for hysterectomies or prostate cancer surgeries – a quarter of a million in 2012 for these two conditions alone, according to the Chicago Tribune. Some of these patients will suffer sometimes-devastating complications. We take pride in a long track record of success dating back to 1995, and invite you to contact us when you need sound counsel by your side.
Call our office today at 732.324.7600, or click here to contact us immediately.
IVC Filter Lawsuits
What are IVC Filters?
Inferior vena cava filters (IVC filters) are small, metal devices designed to stop a blood clot from traveling to the lungs. The device resembles a metal cage and is surgically inserted into a patient's vein. Most patients take blood thinners to stop blood clots, but doctors use IVCs on patients who can't use blood thinners.
Complications with Retrievable IVC Filters
Retrievable filters are associated with potential risks, like damaging veins and failing to stop blood clots from bypassing the device. Serious complications can occur because of the implanted filters, like when a device breaks apart and travels to another area of the body.
In 2010, the U.S. Food and Drug Administration announced a safety alert regarding retrievable IVC filters. The FDA received 921 reports of adverse events from 2005-10. Events involved:
Device migration
Filter perforation
Filter fracture
Detached device components (called device embolization)
A majority of the adverse events (35 percent) involved device migration. Migration occurs when filters move away from their intended location. The FDA listed embolization as the second most frequently reported complication.
NBC News has also reported on this issue:
January 4, 2016: Confidential company records obtained by NBC News show that New Jersey-based medical device giant C.R. Bard was concerned about reports of failures for its G2 series filters, designed to replace the company's Recovery filter, within four months of being cleared to sell the G2 by the Food and Drug Administration.
But instead of recalling the G2 filter, and the virtually identical G2 Express, the medical device manufacturer decided to keep them on the market for five years, until 2010, selling more than 160,000 of them.
At least 12 deaths and hundreds of problems are now linked to the G2 series filters, according to Bard and FDA records.
IVC Filters Prone to Failure
Studies revealed five retrievable IVC filters prone to failure:
Bard's Recovery
Bard's G2
Bard's G2 Express
Cook's Gunther Tulip
Cook's Celect
IVC Filter Side Effects
Perforation of the vena cava, heart, or lungs
Fracture
Filter migration
Chest pain
Hemorrhagic pericardial effusion (excess fluid around the heart)
Cardiac tamponade (compression of the heart caused by excess fluid around the heart)
Lower-limb Deep Vein Thrombosis (DVT)
Filter embolization

IVC Lawsuits in New Jersey
Patients who suffered complications from Bard and Cook's IVC filters filed lawsuits against the manufacturers. The plaintiffs allege the filters migrated and broke apart causing organ damage and other complications. Our NJ medical malpractice attorneys can assist you with your claim. Please call our office today at 732-324-7600 for a free case evaluation.
This information was provided by this Drug Watch.
Newborn Screening Programs
The nation's newborn screening programs depend on speed and science to save babies from rare diseases. The problem lies in the thousands of hospitals that fall short of these expectations every year. The deadly delays are ignored and failures are hidden the public eye, causing babies and their families to suffer. These delays at hospitals across the country undermine newborn screening programs, putting babies at risk of disability and death.
"Nearly every baby born in the United States has blood collected within a day or two of birth to be screened for dozens of genetic disorders. The entire premise of newborn screening is to detect disorders quickly so babies can be treated early, averting death and preventing or limiting brain damage, disability and a lifetime of costly medical care.

Yet one of newborn screening's most important metrics — speed — is ignored for tens of thousands of babies' tests each year, a Milwaukee Journal Sentinel analysis of nearly 3 million screening tests shows."
– Ellen Gabler of the Milwaukee Journal Sentinel discusses more about these deadly delays in her article
What is Newborn Screening?
Newborn screening is a state public health service that reaches each of the nearly 4 million babies born in the United States each year. It ensures that all babies are screened for certain serious conditions at birth, and for those babies with the conditions, it allows doctors to start treatment before some of the harmful effects happen.
Newborn screening is performed soon after the birth of your baby, and in most cases, while you are still in the hospital. All it takes is a few drops of blood and a simple hearing test. Learn more about the testing process in the What To Expect section.
The blood test is generally performed when a baby is 24 to 48 hours old. This timing is important because certain conditions may go undetected if the blood sample is drawn before 24 hours of age.
Newborn screening does not confirm a baby has a condition. If a positive screen is detected, parents will be notified immediately and follow-up testing will be done.
Every baby born in the United States will be screened unless a parent decides to opt out for religious reasons.
*Information courtesy of Baby's First Test.
To learn more about this information, please visit the link here from the Journal Sentinel.
Newborn Screening Lawsuits in NJ
$4.125 Million – Delayed Diagnosis of Newborn: Peter Chamas of Gill & Chamas, LLC represented the newborn's family in the following case. According to Chamas, state law requires hospitals to send a blood sample to the state within 48 hours of birth to test the baby for genetic defects and the state is supposed to get back in two weeks with the results. This did not happen to the newborn in this case. The hospital in Belleville, NJ claimed it took the blood and sent it to the Department of Health and Senior Services, but the department claimed it never received the sample. The newborn was not diagnosed until about one year later and it delayed the treatment of replacement thyroid hormone resulting in permanent cognitive and developmental defects.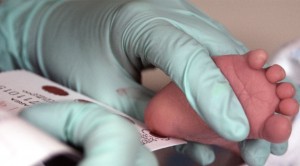 If you are concerned about a newborn screening that may have caused personal injuries to your infant, our NJ medical malpractice attorneys can analyze your situation and advise you on your legal rights. Call our office today at 732.324.7600, or click here to contact us immediately.
Nursing Home Lawsuits
Do you have a loved one in a nursing home? Are you searching for a long term care facility? Are you the power of attorney for that loved one? If so, make sure you read before you sign anything as their power of attorney, because there may be a mandatory arbitration clause lurking and waiting to deprive the rights of your loved one.
Whenever someone is admitted into a nursing home, or long/short term care facility, many documents are signed. Buried in those documents is something called an arbitration clause. An arbitration clause compels any dispute against a nursing home, care facility or hospital to be decided in arbitration, rather than through a public jury trial. This can have the effect of allowing the care facility to hide certain, damaging facts and avoid transparency to the public. An arbitration agreement can also have the effect of depriving a loved one of their right to sue for certain state or federal violations the home breached; such as laws preventing bed sores, decubitus ulcers, and neglect.
Arbitration clauses can tip the scales in favor of the nursing home and insurance industry, and allow these defendants to get away with abuse, neglect, or malpractice. The attorneys at Gill and Chamas work to balance those scales of justice, and provide to you and your loved ones the level of professionalism, experience, and resources needed to challenge the medical industry, and their arbitration clauses.
Trump Administration Abandons Fight for Ban on Nursing Home Arbitration Clauses
(June 2017) What little hope remained that arbitration clauses would disappear from nursing home admission paperwork is now gone. Friday, June 2, 2017 was the deadline for the Trump Administration to submit paperwork to continue the appeal of a Mississippi Supreme Court judge's decision to block a ban on nursing home arbitration clauses.  Instead, the administration decided to withdraw from the fight.
Loved one injured through nursing home neglect? Have bed sores, or decubitus ulcers been caused? Is there any bruising, fractures, infections, or other medical issues that have arisen since your loved one entered into a nursing home or care facility? If so, please contact one of our malpractice attorneys for a free consultation at 732-324-7600.
Robotic Medical Device Failure
During surgery, trust is paramount – and robotic medical device failure is a worst-case scenario. Sadly, it happens, and a recent recall of the popular da Vinci Surgical System involved just that: a robotic medical device that may become inoperative during surgery. Non-surgical medical robotics also face scrutiny, including cardiac defibrillators recalled late in 2013 for risk of failure during a cardiac event. The recall involved thousands of devices in daily use that were designed to safeguard a patient's health.
With thousands of malfunctions reported in the da Vinci system alone, numerous patients are struggling with the consequences of robotic medical device malfunction. The NJ Medical Malpractice Attorneys at Gill & Chamas have been defending the rights of those affected in accidents since 1995, combining drive, compassion, and an eagle-eyed respect for the facts to help clients attain legal compensation for their pain and suffering. From medical manufacturer liability to failure on the part of hospitals and surgeons to ensure safe operation of their equipment, you may have the right to collect damages.
A Growing Roster of Robotic Medical Devices
Intuitive Surgical, maker of the da Vinci robot, is not the only robotic medical device manufacturer. More and more companies are entering the market, which means the potential for problems may grow in the future. Some of the robotic medical devices in use or development include:
Robotic surgery robots, including da Vinci
Robotic cardiac defibrillators and devices
Medication dispensary and prescription filling robots
Telepresence robots designed to facilitate medical visits virtually
See more about these devices here.
Defend Your Rights after Robotic Medical Device Malfunction in NJ
As we put our health in the hands of robotic medical devices and the medical professionals who recommend them, patients must advocate for their rights. Information about risks is sometimes lacking, which can frame a strong legal case when device failure causes harm or death. From cases involving product liability to human error, a skilled NJ Robotic Medical Malpractice Attorney can help. Since 1995, Gill & Chamas has been a go-to resource for accident victims and their families, and we can help you argue for compensation from those whose failures have caused harm.
Call our office today at 732.324.7600, or click here to contact us immediately.
Weight Loss Surgery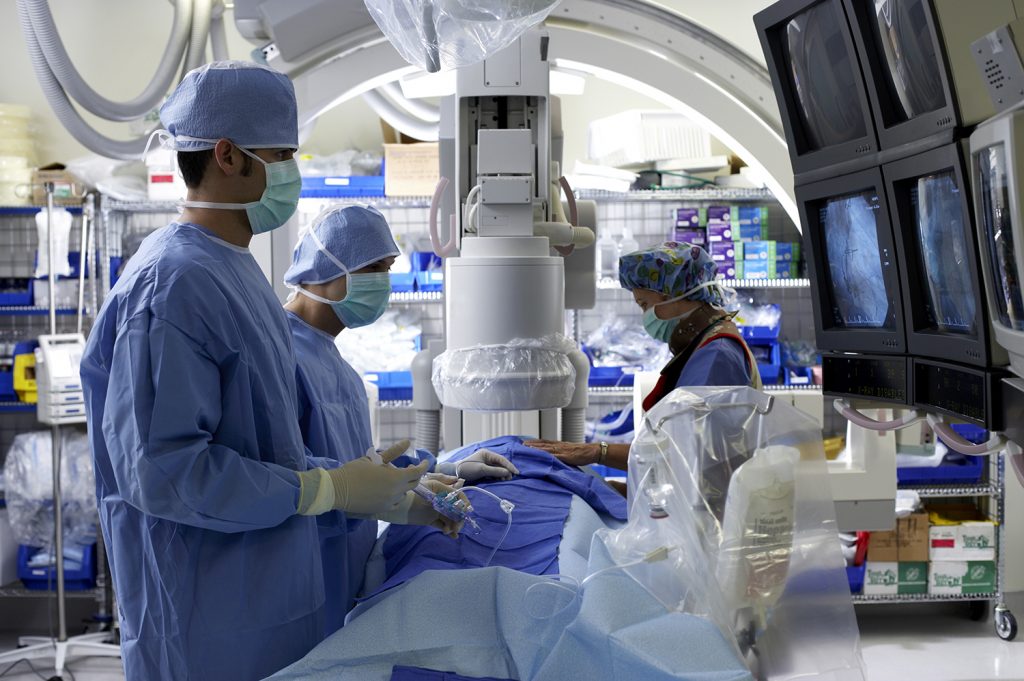 Bariatric surgery or weight loss surgery includes a variety of procedures performed on people who have obesity. Weight loss is achieved by reducing the size of the stomach with a gastric band or through removal of a portion of the stomach. Another method is resecting and re-routing the small intestine to a small stomach pouch, which is defined as gastric bypass surgery.
Weight Loss Surgery Affecting Pregnancy
There are various forms of weight loss surgery. However, one in particular raises a substantial risk for a complication when a woman presents for routine pregnancy. In the past, almost 70% of woman undergoing a gastric bypass were of child bearing age. Today, those very women are presenting to the hospital for pregnancy, only to learn their prior weight loss surgery raises a substantial risk of developing a complication. Read more about it here…
If you or a family member has suffered a serious personal injury, make sure you get the representation you deserve. Call our office today at 732.324.7600, or click here to contact us immediately.
Wrongful Death from Robotic Surgery Malpractice
From 2009 through 2012, 70 U.S. patients lost their lives as a direct result of robotic surgeries. This statistic is alarming – and every indicator points to increased cases of injury and fatality as this approach to surgery is popularized. In some cases, equipment malfunction may be to blame, as seen in 2013 headlines regarding problems with the popular da Vinci surgical robot. Lack of experience among robotic surgeons may also result in fatal errors, and with more and more hospitals investing in computer-assisted surgical technology, the learning curve can be steep.
The loss of a loved one as the result of a procedure designed to make them better is devastating, and it can be hard to pick up the pieces. The NJ Robotic Surgery Malpractice Lawyers at Gill & Chamas make it a point to help families stand up to deep-pocketed hospitals, surgeons, and equipment manufacturers and their aggressive legal teams. We know the law, we track precedent, and we pay undivided attention to the facts of your case to best prepare a strategy for court.
Robotic Surgery Fatalities: An Underreported Risk
It is required by the FDA that any fatal accidents or mishaps related to robosurgery be reported within 30 days. This doesn't always happen, as seen in a Johns Hopkins study published in The Journal for Healthcare Quality pointed to numerous reporting lapses in fatal and botched surgery cases. This can obscure risks related to robotic surgery. As such, it is important that families stand up to the hospitals and equipment manufacturers. Not only will it protect your rights; it will help draw attention to issues within the industry and could potentially help others.
An Experienced Legal Team by Your Side
If you have lost a loved one, you deserve all of the help you can get to plan for life in the face of tragedy. The NJ Robotic Surgery Malpractice Attorneys have the experience and commitment to bring your case to court and fight for resources to help you move forward. Our 30-year track record is just one of our assets, and we are prepared to use our deep legal experience on your behalf.
Request a free consultation and let our team review the specifics of your robotic surgery malpractice case. The loss of a loved one is devastating, and we are prepared to advocate on your behalf.
Learn more about our approach, with no fees required unless a settlement is achieved: