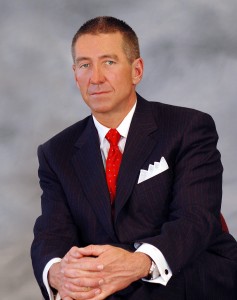 Fatal Construction Accident
The family of a traffic engineer who was killed by an 18-wheel tractor-trailer while working on a highway improvement project will receive $3 million.
The accident when the plaintiff was employed to supervise the layout of the construction sites on Routes 1 and 9 in Newark to ensure that the sites complied with state Department of Transportation diagrams. He was measuring traffic lines that made up the parameters of the construction zones when the truck struck him.
The plaintiff died within minutes due to massive head and abdominal injuries, says plaintiffs' wrongful death attorney Raymond Gill, a partner at Woodbridge's Gill & Chamas.
Gill claimed that the general contractor, George Harms Construction Co., maintained a construction zone that was difficult for motorists to get around. They also alleged that the driver was speeding and should have known he was improperly entering the construction zone. The case settled a week before it was scheduled to go to trial before Essex County Superior Court Judge Carol Ferentz, says the construction accident lawyer Ray Gill.
The plaintiff, who was 35 at the time, is survived by a wife and three children. The family will receive $2.65 million from Harms and $350,000 from the trailer-tractor's owner and operator, Forward Air Freight Transportation Inc. of Tennessee.