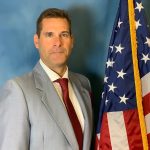 In Venneman v. BMW FS, the plaintiffs alleged that California-based BMW FS wasn't complying with the law that protects service members who lease homes or autos by allowing them to cancel leases and surrender leased vehicles or property without penalty due to deployment. The settlement comes after six (6) years of litigation. The settlement includes $675,000 in attorney's fees and approximately $55,000 in ligation cost for the plaintiffs on top of the $2.4 million.
That law is known as the Service Members Civil Relief Act. This is a federal statue which provides that when a service member or soldier receives orders to go to combat or serve overseas, he or she is entitled to surrender a leased vehicle back to the manufacturer. The lawsuit claimed that BMW FS did not pay back portions on the capitalized cost reduction.
According to Walter Venneman, a senior trial attorney at Gill and Chamas in Woodbridge, the plaintiffs have been fighting BMW FS from continuing to these practices.
The co-counsels for BMW FS both decline to comment on the case. Plaintiffs' counsel was very pleased with the results. Mr. Venneman's counsel in the case stated, "He was thrilled to assist Mr. Venneman and other members who serve in our military that deserve this money." Mr. Venneman stated the settlement has been a decade in the making and believes this result will help change the automobile industry and how it treats service men and women of the military who turn in their vehicles to over overseas and serve our great nation. It is important that services members will get refunds and their hard earned money will go back in their pockets where it belongs.
**The following information has been obtained from Law.com**