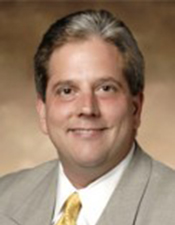 $4 Million Medical Malpractice Lawsuit: On October 2, 2011, a registered nurse died within hours of giving birth to her first child.  She arrived at Monmouth Medical Center the day before for a pre-planned labor and delivery.  On admission, her blood pressure readings were elevated as compared to her prenatal readings, according to her attorney Robert J. Adinolfi of Gill & Chamas, LLC in Howell, New Jersey.
After giving birth, her blood pressure continued to rise.  Dr. Vaclavik and the personnel at Monmouth Medical Center failed to respond to the plaintiff's high blood pressure and complaints of pain.  Within eight hours after giving birth, she passed away due to a severe neurological event caused by the failure to treat her rising blood pressure.
Plaintiffs have asserted that had the defendants treated her with anti- hypertension therapy, her condition would not have progressed into something called preeclampsia and ultimately, a severe fatal condition known as HELLP syndrome, resulting in her untimely death. Defendants contended that appropriate measures were taken as preeclampsia panels and blood tests were timely ordered, and they all came back as negative.  That, in combination with the rapid progression of the plaintiff's HELLP syndrome made her death unavoidable according to the defendants' experts.
The decedent left behind her husband and her infant child.  The case resolved for $4,000,000.00, with Dr. Vaclavik's carrier paying $2,000,000.00, and Monmouth Medical Center defendants paying $2,000,000.00.  The matter resolved completely in April of 2018.