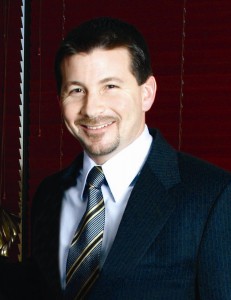 An Essex County wrongful death suit was settled for $3.4 million on September 8, 2015 on behalf of an electrician who died in a fall.
A man, Mr. D., working at a warehouse in Newark, NJ fell 35-feet from a boom lift to the ground. He died a short time later. The accident was unfortunately witnessed by the son of the plaintiff (Mr. D). According to the plaintiffs lawyer, Peter Chamas. the son came to work with his father that day because the family baby sitter did not show up.
Mr. D was an experienced electrician who was installing light fixtures in the warehouse. The general contractor had provided two boom lifts for contractors working in the facility, which had a 65-foot ceiling. The plaintiff was unfamiliar with the operation of the lift and was unable to get it started until he got help from a worker from another contractor at the site, who noticed that plaintiff was not wearing the machine's safety harness, according to Chamas. His lift was parked next to another lift, and while he was utilizing it, the two lifts became entangled, causing the wheels on the plaintiff's lift to rise 7 to 10 inches off the ground. The employee from another contractor, trying to help, moved the second lift out from under Mr. D's lift. Mr. D's lift shifted, and he was thrown from the platform, Chamas said.
His estate filed suit against multiple defendants, claiming they failed to provide a safe workplace and ensure that individuals operating lifts were qualified to do so. The suit also claimed that another defendant was negligent as its employee moved the other lift. Finally, a third defendant was named, claiming they were negligent in failing to provide training in operation of the boom lift and to ensure that those operating the lift were qualified to do so.
Chamas said he argued that Mr. D was an independent contractor, while one of the defendant's argued that he was an employee and therefore subject to the workers' compensation bar to suit.
The case included a count for infliction of emotional trauma on behalf of Mr. D's son, in addition to survivorship and wrongful death damages counts.
The settlement was reached on the day of trial in Essex County Superior Court. One defendant paid $1.9 million, while the other two each paid $750,000.
Peter Chamas, of Gill & Chamas in Woodbridge, was assisted by William Bock, of the same firm.