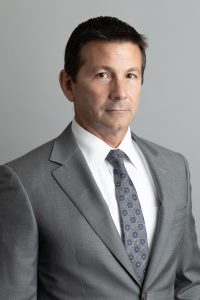 Peter Chamas represented a longshoreman who received a $2,000,000 settlement from a truck accident that caused him to suffer a fractured pelvis and internal injuries.
A 41-year-old man whose duties included tracking down shipping containers throughout the terminal and uploading their locations on a handheld device, was searching for a specific numbered container when he was struck by the chassis of a truck. The client was struck by a tire on the right rear of the truck's chassis, which then ran over his mid-section, said his lawyer, Peter Chamas of Gill & Chamas in Woodbridge.
The client claimed the chassis moved towards him while changing lanes when the accident took place, while the defendants claimed the client failed to make proper observations and stepped into the path of the chassis. The truck driver was unaware he struck the client and continued to drive forward until he was flagged down by a worker in the area, Chamas said.
The client sustained a fractured pelvis, multiple rib fractures on the left and right sides, bruises to both lungs, and lacerations to his liver and spleen. He was hospitalized for nearly a month, then released to a rehabilitation facility, Chamas said. The Essex County lawsuit settled in late 2021.