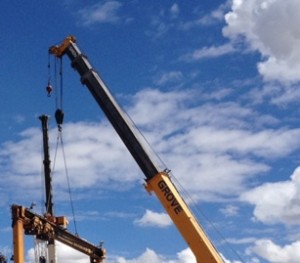 According to the Occupational Safety and Health Administration (OSHA), there are approximately 125,000 cranes operating throughout construction zones in the United States. Crane accidents can be one of the most fatal workplace injuries. Gill & Chamas has a staff of seasoned NJ construction accident lawyers with the experience of handling complex construction site cases.
Leading Causes of Crane Accidents
Falls from cranes
Overturned cranes
Contact with power lines
Loads dropping from cranes
Failure of support straps
Improper safety inspections
Unsafe working conditions
Employers Must Maintain Safety Standards
While accidents are a part of life, construction companies are obligated to protect their workers. They must provide safe working conditions and proper training on all heavy machinery. The Occupational Safety and Health Administration provides standards and regulations that are intended to protect employees.
What to Do After Your NJ Crane Accident
A crane accident can change your life and have a devastating impact on your health and finances. You owe it to yourself to get the full benefits and compensation that you deserve for your injuries or the loss of your loved one. Gill & Chamas is known for legal representation in major construction injury cases. Visit our Settlements & Verdicts page to learn more about our reputation. If you are ready to discuss your case, please call Gill & Chamas at 732-324-7600 today.